Japanese Prime Minister Abe Shinzo announced his resignation
Thứ sáu, 28/08/2020 – 15:26.
Japanese Prime Minister Abe Shinzo on August 28 officially announced his resignation as his health began to deteriorate last month due to ulcerative colitis.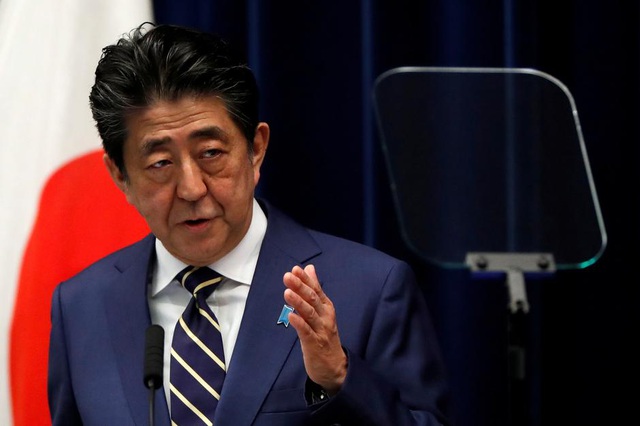 Japanese Prime Minister Abe Shinzo (Image: Reuters)
Speaking at a press conference this afternoon on August 28, Japanese Prime Minister Abe Shinzo announced his resignation due to health problems. "I apologize from the bottom of my heart that despite the support of the Japanese people, I have decided to resign even though I still have a year in term. I cannot be prime minister if I cannot make any decisions. The best decision for the people. I decided to resign, "Mr. Abe announced at the press conference.
"For the past 8 years, I have been under control of my chronic illness, but in June of this year, when I had a routine check-up, I showed signs of relapsing. I thought I could not continue the manual work. I need to fight this disease and get treated. "
Mr Abe decided not to choose an interim prime minister, but would continue to run the government until a successor is selected. Abe said he made the decision to minimize the impact on government operations due to his deteriorating health.
Health deteriorated since July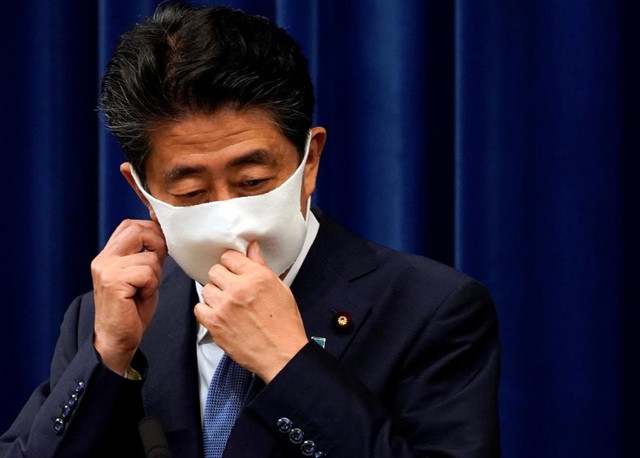 Prime Minister Abe at a press conference on August 28 (Image: Reuters)
Abe said the test results in June showed signs of ulcerative colitis and deteriorating health, he began to feel tired since July.
Mr. Abe has had to deal with ulcerative colitis for many years, but his illness has become more serious in the past few weeks. Japanese media this month published speculation about Mr Abe's health based on his gait and his continued visits to the hospital for medical check-ups. Flash magazine sources know well that, Mr. Abe vomited blood in his office on 6/7. However, Japanese Health Minister Katsunobu Kato has denied these speculations and said there is nothing to worry about about Abe's health.
For his part, earlier, responding to media interviews at his home after returning from the hospital, Mr. Abe said: "I want to take care of my health and do my best job." He said he had received the results of his medical check last week and was working on more tests. A senior official from the ruling Liberal Democratic Party in Japan told Reuters, Abe had informed party officials in advance of his intention to resign.
Mr Abe, 65, is Japan's oldest prime minister. In 2007, Mr. Abe also resigned as prime minister after just one year in office because of a stomachache.
Returning to politics at the end of 2012, Mr. Abe aims to revive the country's economy with a policy called "Abenomics", set a 2% inflation target and launched a series of large monetary easing packages. big. However, after 7 years, Japan has yet to reach this target, while the low interest rate program has negatively affected the health of financial institutions.
Abe's decision to resign this time comes as Japan continues to deal with Covid-19 – a pandemic that has caused Abe's support rate to plummet, and geopolitical tensions in the region, tensions. straight between the US and China.
Who will replace Mr. Abe?
After the decision to resign, Mr. Abe will continue to run the government until a replacement is found. Mr Abe's current term as prime minister ends next September, while House elections are scheduled for October 2021.
The ruling Liberal Democratic Party will vote to find the party's new leader, after which Japan's parliament will also vote for the new prime minister.
There are a number of prominent candidates who are believed to succeed Abe, including former Defense Minister Shigeru Ishiba, former Foreign Minister Fumio Kishida, Chief Cabinet Secretary Yoshihide Suga and Defense Minister Taro Kono. Mr. Kishida has stated that he is ready to become Mr. Abe's successor.
Minh Phuong
ST/ DD (According to Reuters)